When it comes to your smile and the smiles of your family members in the Lone Tree area, we take our job very seriously. We do our part in making the smiles of our patients as bright and beautiful as possible using the latest techniques in family dentistry. Our treatments include extractions, fillings, cleaning, root canals, bridges, sealants, cosmetic dentistry, InvisalignⓇ, and more. Your comfort and satisfaction mean everything to us, and we'll always go the extra mile Forging long-lasting relationships with our patients and doing everything we can to keep you coming back to our Lone Tree location is our goal, and we accomplish this by delivering the best care possible to those who choose our dental office for their family dentistry needs. We'll help educate you and your family on the best practices for their dental health in a friendly and informed fashion, so your teeth will be strong and beautiful for the years to come. Schedule your appointment with Willow Creek Dental today!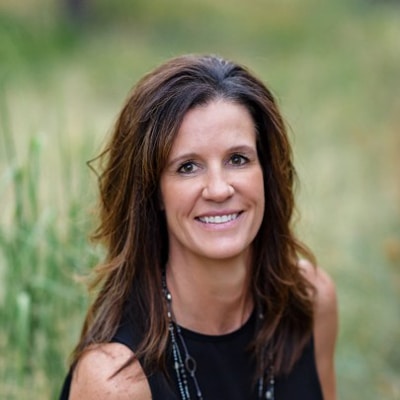 Dr. Blakeley is a graduate of the University of Nebraska Medical Center College of Dentistry. She founded Willow Creek Dental in 1998 where she practiced for 24 years. Since then, she has become the Chief Clinical Officer for Stanbrick Dental Services and a proud partner of Stanbrick Dental Specialists in the Denver Tech Center.
Dr. Blakeley has focused her efforts on triaging treatment between partner dentists and specialists for those patients in need of multi-specialty, complex care. In this role, she makes the process of seeing a specialist flow seamlessly from the dental office to the specialty center.
Dr. Blakeley is a fellow with the International Congress of Oral Implantologists and has been a member of ICOI, the American Dental Association, the Colorado Dental Association, and the Metro Denver Dental Association.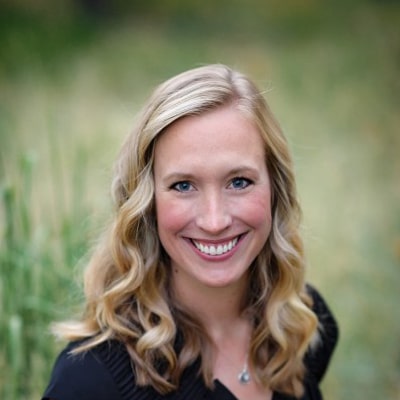 Dr. Elizabeth Trepka grew up in Wickenburg, Arizona. She was a student-athlete at Bates College in Lewiston, Maine and graduated with a Bachelor of Science degree in Economics. She went on to get her Master's degree in Biomedical Sciences from Colorado State University in Fort Collins. Dr. Trepka also worked as an Expanded Duties Dental Assistant for five years prior to starting dental school.
Dr. Trepka attended the University of Colorado School of Dental Medicine and graduated in 2016.  While in school, she was involved in the Women's Dental Club and received the "Quintessence Award for Clinical Achievement in Periodontics."
Personally, Dr. Trepka married her husband Gregg in 2013 and they have two young daughters, Macie and Joanna. In her free time, she enjoys spending time with her family, going to concerts, baking, and playing volleyball and basketball.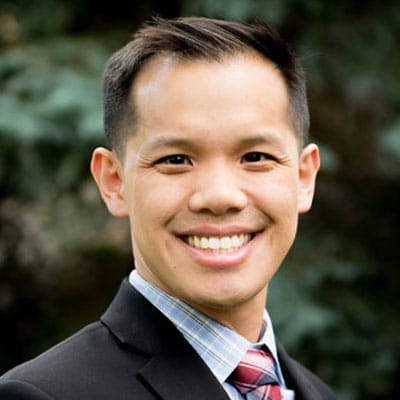 Dr. Eugene Liu grew up in West Palm Beach, Florida. He is a graduate of the University of Florida with a bachelor's degree in Nutrition, where he was also involved in cancer research on Kaposi Sarcoma. He went on to become a graduate of the University of Maryland, Baltimore School of Dentistry.
After moving to Colorado, Dr. Liu began the first two years of his career in Pediatric Dentistry. Working with children and helping them overcome their fears allowed him to become proficient in working with high anxiety adults, particularly ones who have had not had great experiences in the past. He then went on to practice General Dentistry to focus on providing comprehensive care to his patients. Dr. Liu is a member of the American Dental Association, the Colorado Dental Association, and the Metro Denver Dental Society.
Personally, Dr. Liu got married to his wife Naoko in 2016. They have a young daughter, Felicity, and they are expecting a baby boy in August of 2021. Prior to having a daughter, you could find Dr. Liu enjoying nature by hiking, rock climbing, mountain biking, camping, and backpacking. He still enjoys nature, but now he spends his free time taking evening strolls with his family in search of insects and bunnies.  With what free time Dr. Liu has on the weekends, he spends it crafting his other hobby, woodworking.
For nine years in a row, Dr. Liu has been voted as one of the Top Dentists in Denver's 5280 magazine. His meticulous and detail-oriented nature allows him to provide exceptional and personalized care to his patients. Dr. Liu stays up to date with the latest research and technology in dentistry to be able to provide the best general and cosmetic services to his patients.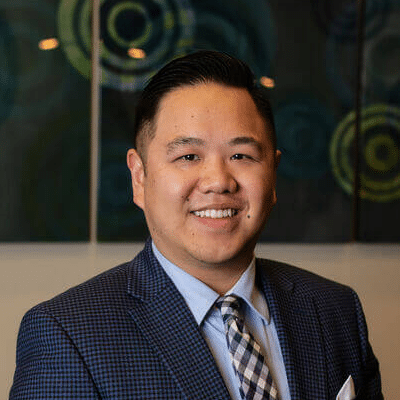 Dr. Zhu was born in Bath, Maine to two Chinese immigrant parents, but he has lived throughout the U.S. He spent most of his time growing up in St. Louis, Missouri. Dr. Zhu conducted his undergraduate studies at the University of Missouri-Columbia with honors in Biological Sciences and a minor in Psychology. He then went on to earn his Doctor of Dental Surgery from the University of Missouri-Kansas City, School of Dentistry. Since dental school, Dr. Zhu has dedicated himself to the field of dentistry and expanded his skills through advance training in implant placement, Invisalign therapy, and cutting-edge digital CAD/CAM dentistry. Dr. Zhu has a true passion for quality dental work and utilizing the latest dental technologies. He is a member of Academy of General Dentistry, American Dental Association, Colorado Dental Association and Metro Denver Dental Society.
Dr. Zhu is proud to say that he married his high school sweetheart, Ariel, in 2019. They have two fur babies, Blitz the German Shepherd and Lola the Dachshund. Despite being in Bronco country, Dr. Zhu stays faithful to his Kansas City Chiefs. Additionally, he has a passion for cooking gourmet meals, riding motorcycles, skiing, camping, back packing and hiking with his wife and their two dogs.
Growing up the oldest of four children, Dr. Zhu has always had a kind heart and compassionate soul with a desire to care for those around him. Dr. Zhu is excited to work with you to achieve your dental goals at Willow Creek Dental.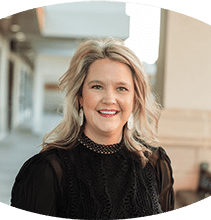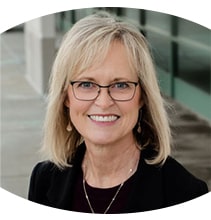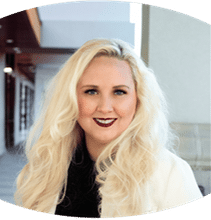 Krissy
Front Office Coordinator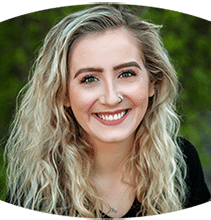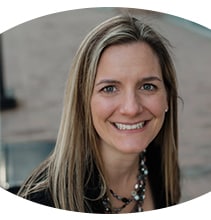 Katie
Lead Registered Dental Hygienist (RDH)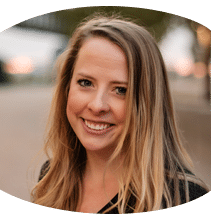 Kendra
Registered Dental Hygienist (RDH)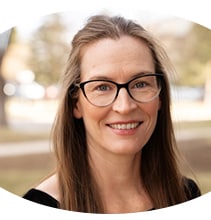 Sarah
Registered Dental Hygienist (RDH)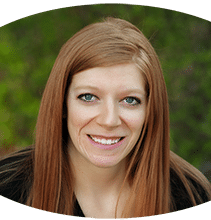 Elana
Registered Dental Hygienist (RDH)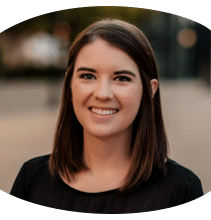 Registered Dental Hygienist (RDH)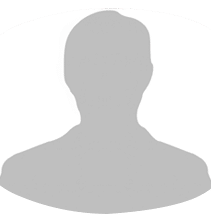 Lily
Registered Dental Hygienist (RDH)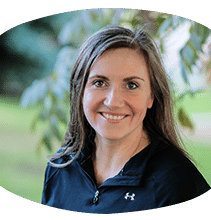 Cat
Registered Dental Hygienist (RDH)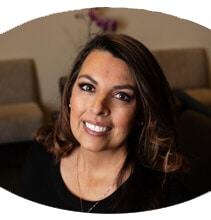 Angel
Expanded Duties Dental Assistant (EDDA)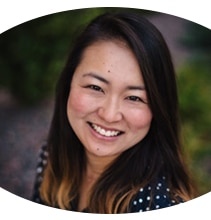 Ayako
Expanded Duties Dental Assistant (EDDA)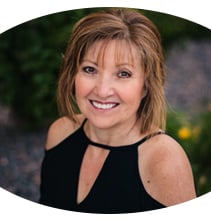 Annette
Expanded Duties Dental Assistant (EDDA)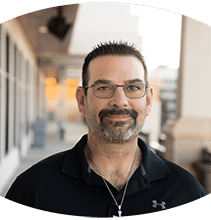 Mark
Expanded Duties Dental Assistant (EDDA)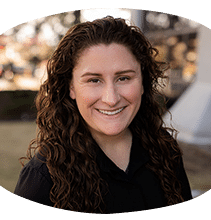 Victoria
Expanded Duties Dental Assistant (EDDA)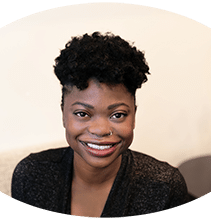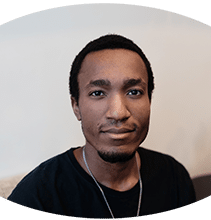 LJ
Sterilization/Hygiene Assistant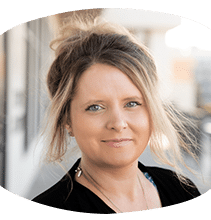 Amber
Sterilization/Hygiene Assistant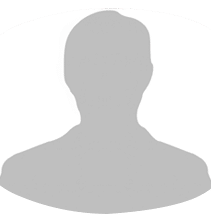 Michael
Sterilization/Hygiene Assistant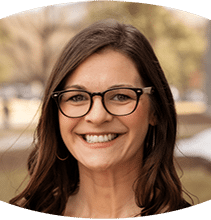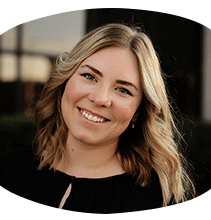 Symonne
Hygiene Coordinator